Our digital tools reduce
costs, increase patient
involvement and improves
healthcare quality
With eHealth tools from Doctrin, healthcare
providers can offer patients digital healthcare
services, while information gathering, decision
support and documentation are simplified
The benefits of our digital tools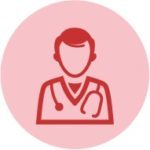 Our digital tools make it easier for the patient to get the right care, at the right care level, and at the right time – no matter if it is a digital or physical visit. Through our platform, doctors can handle multiple visits in parallel, saving a lot of time and resources by reducing unnecessary and costly visits.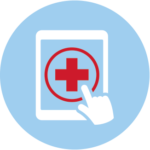 Many studies show that high patient involvement lead to both healthier and more satisfied patients. We offer solutions that make it easier for patients to take a more active role in their own care.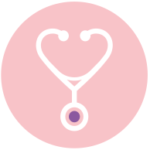 The working conditions for healthcare professionals are often very tough. With the help of our tools, healthcare staff can be relieved from many time-consuming tasks, such as patient data gathering and documentation, which reduces stress and facilitates a higher focus on providing better care.
Doctrin is growing fast and we are constantly looking for new members to join our team. We are looking for people who share our passion to create the future of healthcare by being a leader in digital tools for healthcare providers
You will find more information about our open positions here
"Capio will make the Doctrin platform available to all of our 750,000 registered patients in 2017."
Thomas Berglund
CEO and President, Capio AB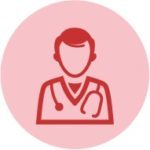 Doctrin Engage is a tool for gathering medical history and triage (patient prioritization). The patient creates her own medical history through a digital questionnaire where symptoms and expectations are captured. 
The tool contains nearly 100,000 questions and has been used by thousands of doctors for 25 years. The tool requires no staff training and integrates seamlessly with working methods.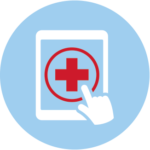 Doctrin Flow is a platform for providing digital care services and facilitating the work of healthcare professionals by streamlining healthcare processes.
In addition to the functionality of Doctrin Engage (patient data gathering and triage), there is support for digital doctor's consultations where healthcare professionals can handle multiple visits in parallel, and where all people relevant to the patient can be gathered (e.g., other caregivers or relatives). If a physical visit is required, all information from the platform follows the patient.
We want to make it easier for healthcare providers to do their job
Doctrin strives to help the healthcare system to improve the quality of care, reduce waiting times and reduce costs. We do this by providing smart e-health tools that are easy to use, increase patient involvement, and are based on the needs of care givers. 
Doctrin was founded in 2016 and has about 15 employees with a unique mix of doctors, researchers, IT developers and process experts. What we all have in common is the passion for helping healthcare providers meet today's challenges.